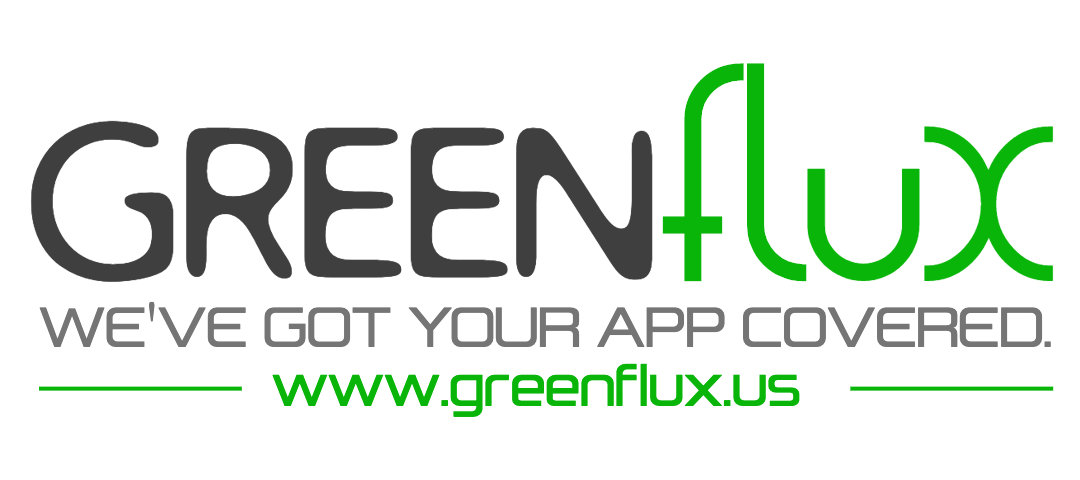 ​iOS, Android & Web Apps for Small Business.
DEVELOPMENT | TRAINING | SUPPORT
Veteran Owned & Operated
Since 2016 - Tallahassee, FL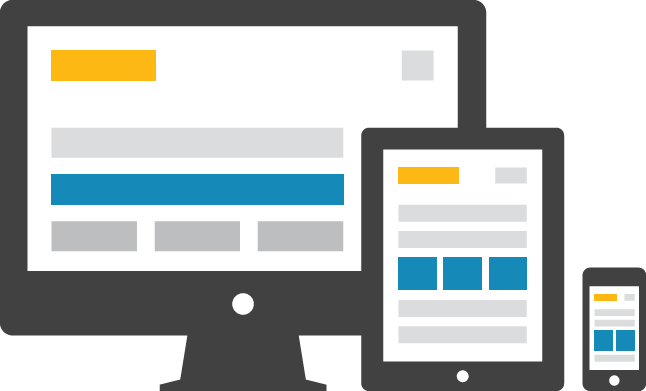 ⭐️ 5 Star Averages
on UpWork & Fiverr!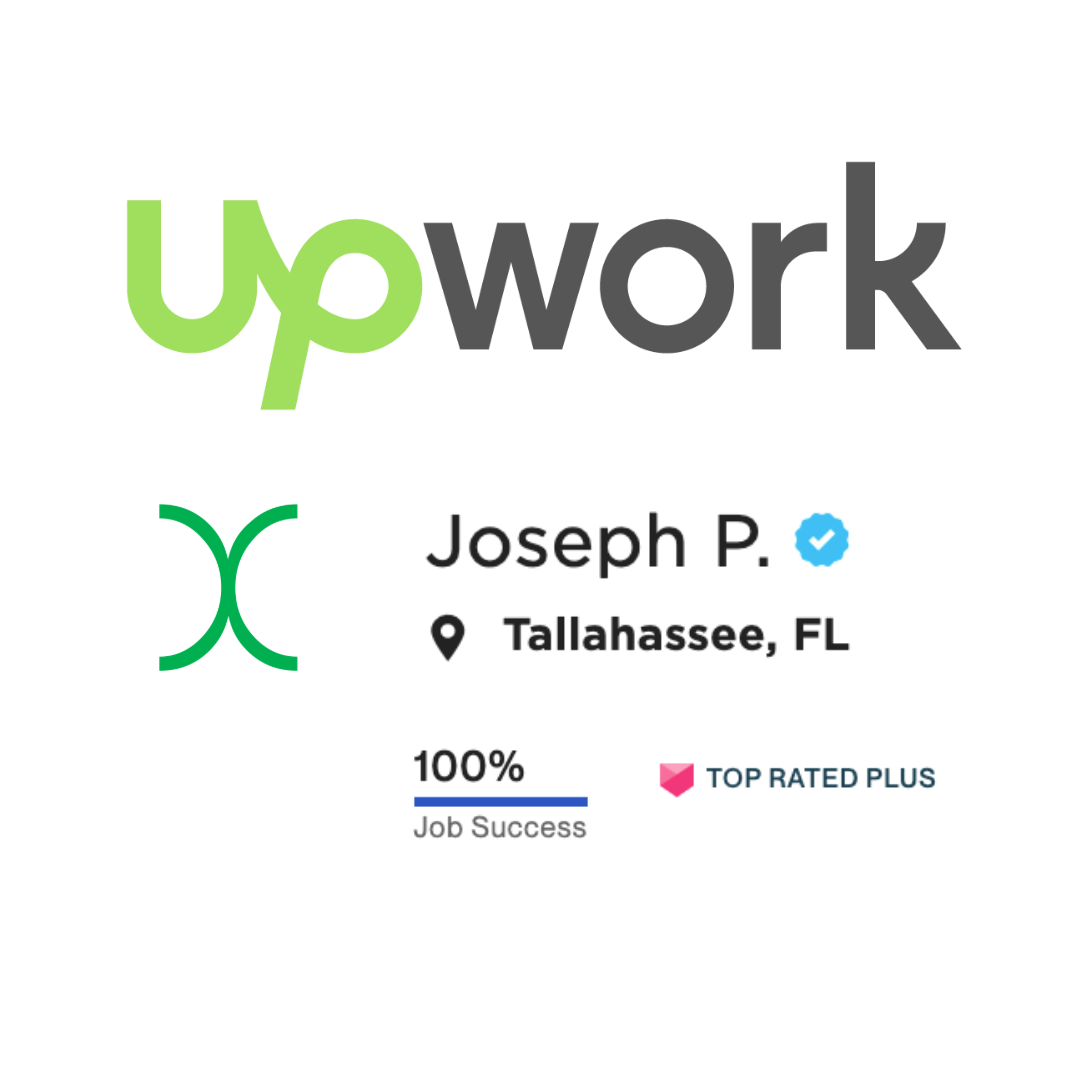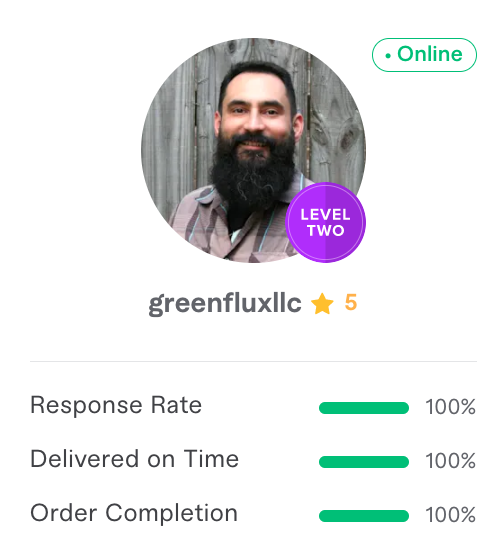 GreenFlux identified and reported a bug in a Google Product, was awarded a bounty, and was added to the Google Bughunter Hall of Fame in 2020.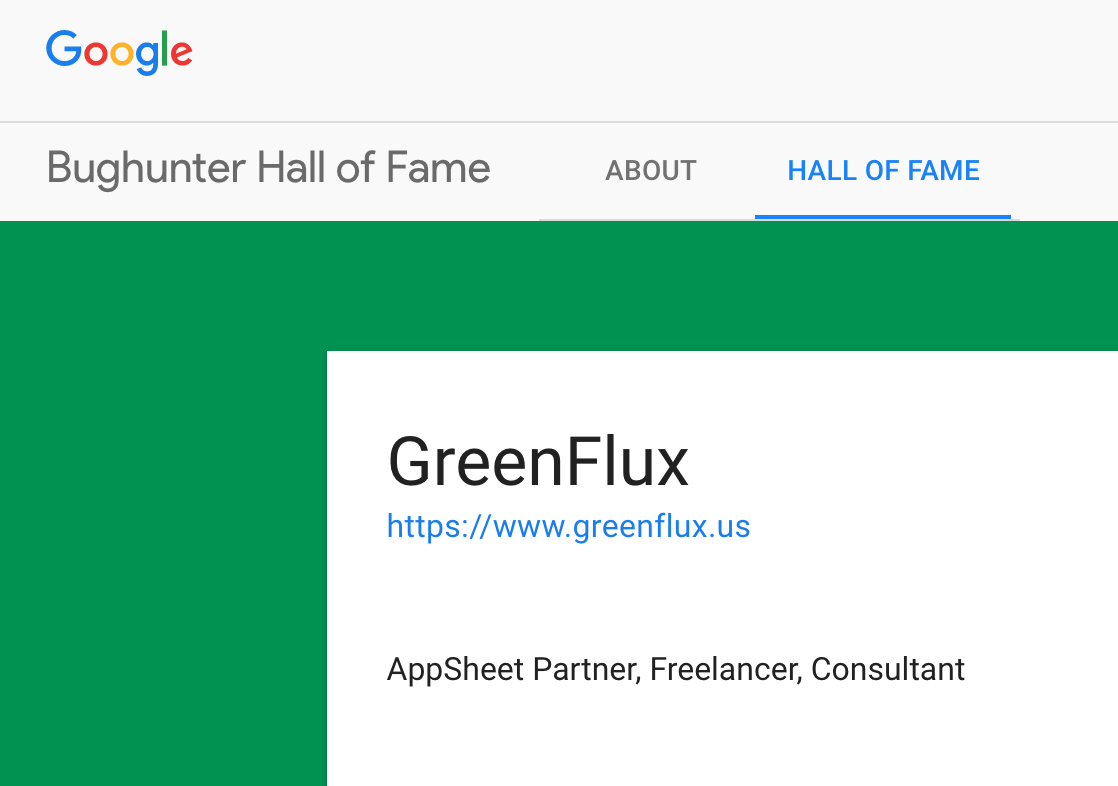 Shopify

BigCommerce

eBay

AppSheet

Integromat

FreshDesk

PayChex
State of Florida

Florida State University

Michigan State University

Columbia University (NY)
MULTI-PLATFORM EXPERIENCE
 4 Yrs - REST APIs

 4 Yrs - Javascript

 5 Yrs - AppSheet 

 7 Yrs - SQL

11 Yrs - FileMaker Pro
Ray (UpWork)

Joseph was exceptional in allowing us to work together to bounce ideas back and forth, to have us handle some of the tasks to help control costs. He spent enough time to understand the vision of the project and the users who would interact with it. With the COVID-19 problems, we were forced to put the project on hold, but we are sure to return and he will be an integral part of the product's continued development.

Brennan (Fiverr)

I have used appsheet for years, however Joseph has help me build my app better than ever, and taught me how to do it along the way. I have sought help from other Appsheet specialists in the past, but Joseph has been better and more affordable than all of them combined.

Paul (UpWork)

Can't believe how lucky I got finding Joseph! I've worked with many freelancers over the years, and a handful of mentors on codementor.io. Never have I worked with someone who has the knowledge, the ability to explain, the energy and enthusiasm, the creativity, and the preparedness all wrapped in one. What has stood out most to me, however, is his sincere dedication to my project despite the fact that he's "only" a contractor. Don't waste your time looking any further- if AppSheet is your platform, Joseph is your man.

Amy (UpWork)

Joseph has developed a system that has transformed business. We have a very complicated internal system that needed a solution to ensure we executed all action items in our customer profile. His professionalism, organization, and knowledge of AppSheet is beyond reproach. He is extremely prompt with answers or solutions to any questions or problems I have. He is extremely creative in finding solutions to my any requests that I have. We will be using his services on a permanent basis.

Aleks (Fiverr)

Joseph is extremely knowledgeable, professional and pleasant to work with. He really knows the ins and outs of the AppSheet platform and he can quickly teach you or help you build your application in the shortest time possible. I definitely recommend Joseph. We will use his services again.